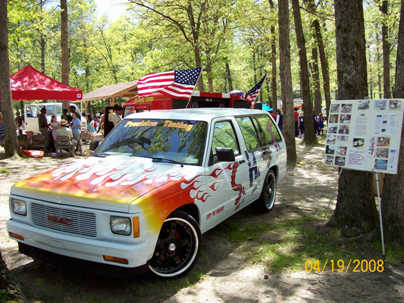 The SHOT Truck at the park.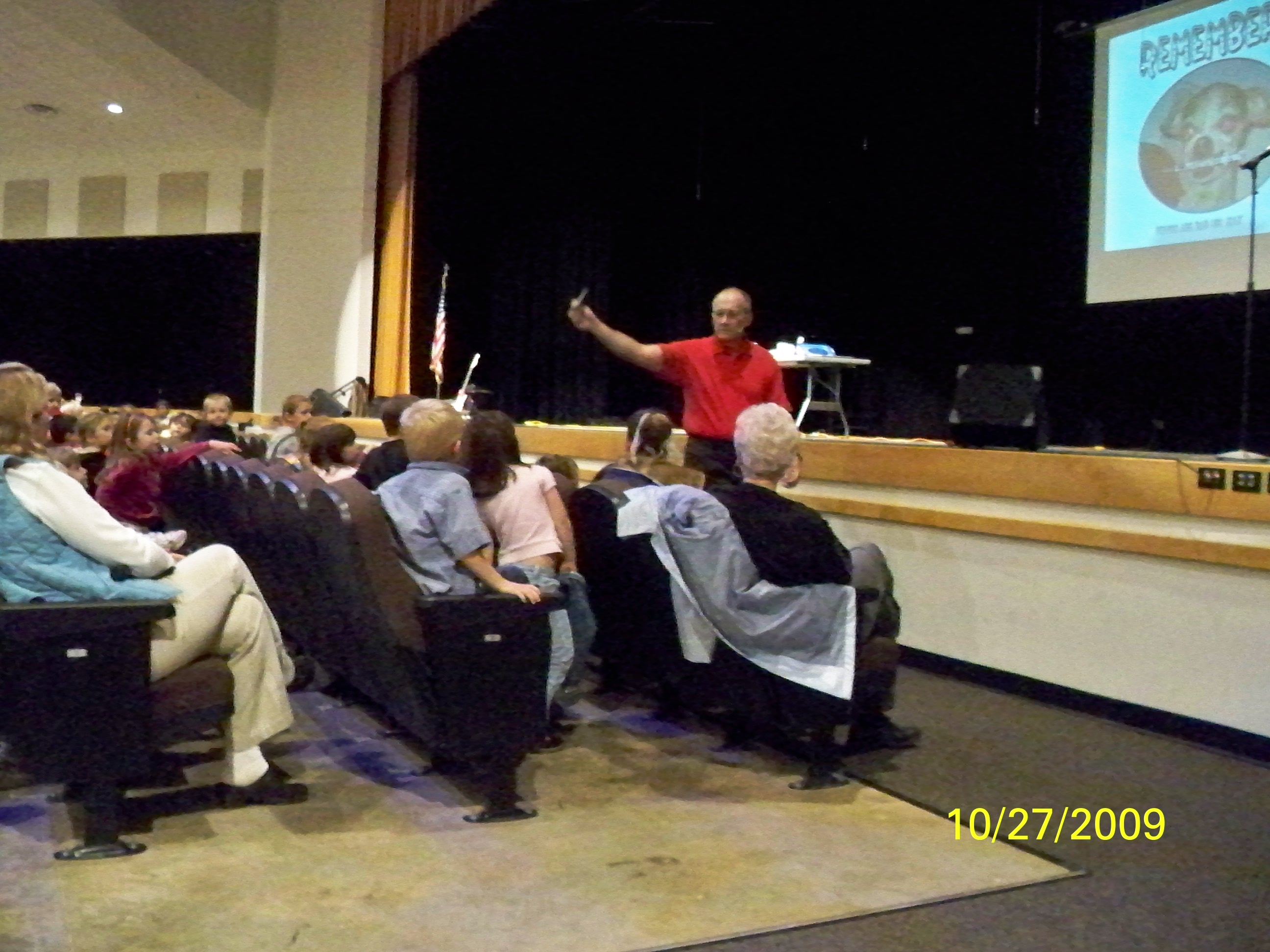 Red Ribbon Week Drug Presentation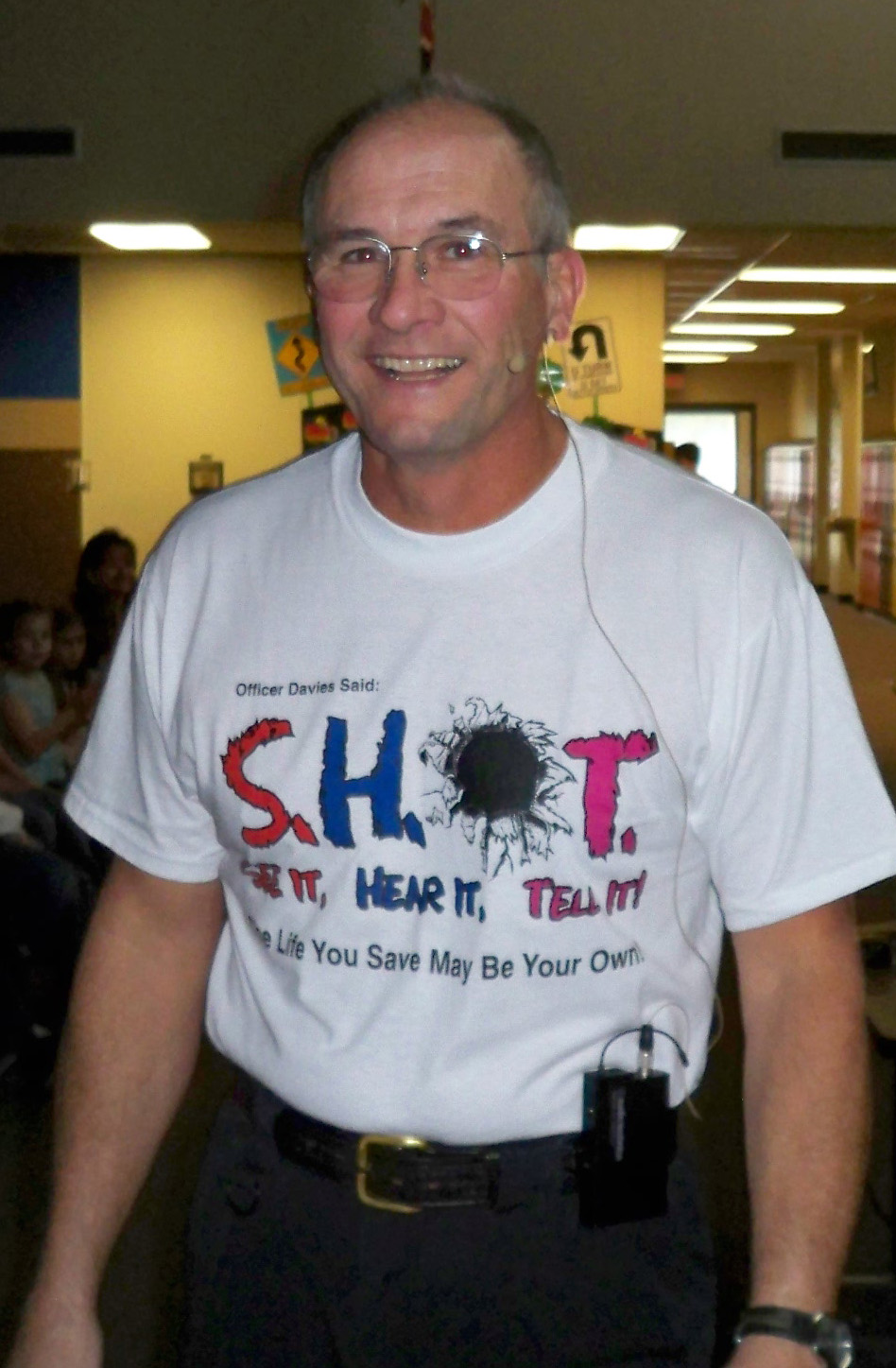 Sgt. Richard "O.D." Davies (Ret)
Founder of the Awareness / Prevention / Intervention, Group and creator of the SHOT Program is retired from the Pine Bluff Police Department (AR) and currently working with the White Hall (AR) Police Department.
The photograph shown above was taken at one of the hundreds of SHOT presentations presented in 2009.